International Women in Engineering Day 2021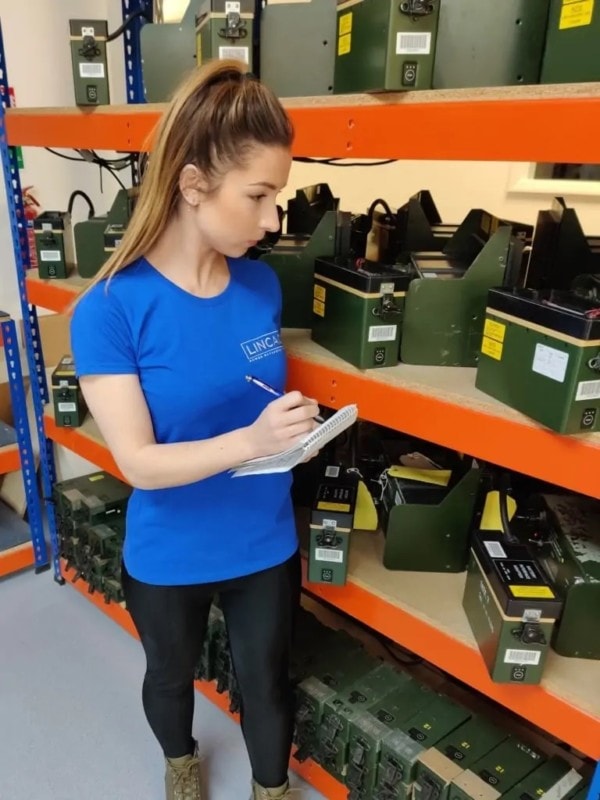 In celebration of the 2021 International Women in Engineering Day, we talk with Hannah Jakuta, Lincad's Sales/Account Administrator.
Hannah plays a key role in Lincad's military and defence customer service team and is keen to encourage other women to consider a career in the fields of engineering and defence.
Can you tell us about your role at Lincad?
My job title is Sales/Account Administrator, which means that I am responsible for certain Ministry of Defence (MOD) contracts – from receiving orders and arranging despatches, through to invoicing. I try to ensure that Lincad not only meets the requirements of our customers but can exceed their expectations with the service we provide. It's a busy, fulfilling role and no two days are the same. 
What does your typical week involve?
Typically, I process new and repeat orders from our military customers for specialist batteries, power management systems and chargers, as well as arranging purchase orders, despatch, invoicing and more. I liaise with our suppliers to ensure consistently excellent quality and availability so that orders can be fulfilled quickly and accurately. Managing our inventory is also a critical part of my job role. One particularly interesting aspect of my work is arranging the transportation of our batteries and products to customers internationally. This requires specialist arrangements and knowledge around the regulations of transporting dangerous goods laid out by IATA. Our batteries contain lithium and must therefore adhere to these strict rules to ensure that they are safe during transit. For instance, lithium batteries must be discharged to <30% to reduce risks, and be properly packaged and labelled for total clarity at all stages of their journey from Lincad to the customer…
To read on/for the full interview click here.
International Women in Engineering Day is on the 23rd June 2021.