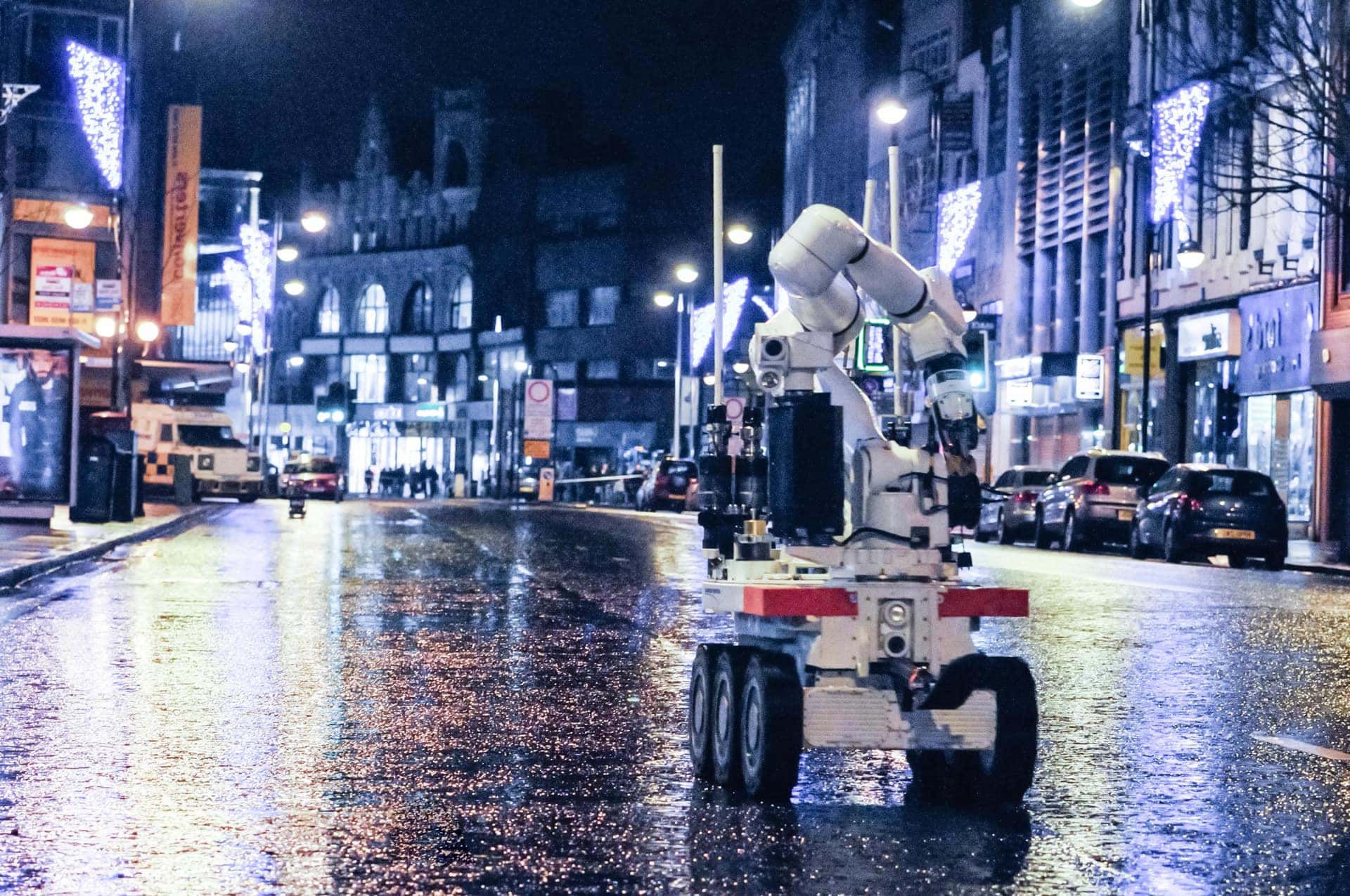 Robotics and ROVs
(Remotely Operated Vehicles)
Robotics and ROVs
(Remotely Operated Vehicles)
Supporting electrification in the
land, sea and air domains
The road towards net zero carbon emissions to achieve climate targets is driven by battery technology that supports electrification in the land, sea and air domains. With the demise of the internal combustion engine, vehicles across all domains are moving to hybrid systems and full electrification. Advances in battery technology have resulted in the scale of fully electrified systems increasing, with large modular batteries now providing propulsion power and power for various sub-systems within the vehicle architecture.
Lincad has supplied batteries and charger systems for a variety of remotely operated vehicles (ROVs) in recent years, including unmanned ground vehicles (UGVs), unmanned underwater vehicles (UUVs) and unmanned aerial vehicles (UAVs). Primarily working in defence and security, Lincad has produced battery systems to power ROVs used in explosive ordnance disposal, as well as systems to power underwater autonomous inspection vehicles used in the energy industry.
Lincad's expertise in large modular batteries has developed significantly in recent years, and we have enhanced our production facilities to accommodate the manufacture and testing of high voltage, high power systems. Lincad now has the capability to produce some of the largest battery systems for applications such as extra-large unmanned underwater vehicles (XLUUVs), placing Lincad at the forefront of battery engineering in the UK.
The Subsea battery offers a typical example of Lincad's bespoke high capacity AUV powertrain battery design, providing power management solutions within the most demanding environments.