Lincad's donation to Camberley All Night Café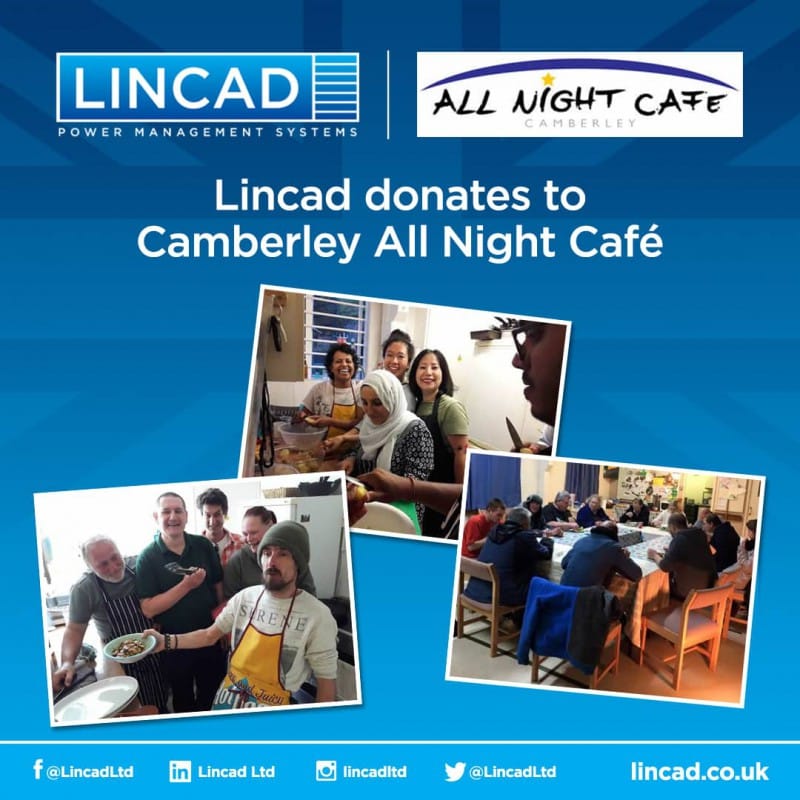 Surrey-based designer and manufacturer of bespoke batteries, Lincad, has spread some early festive cheer with a donation to the Camberley All Night Café. The donation is part of the Ash Vale company's regular commitment to supporting charities and good causes across the county of  Surrey and beyond.
Lincad's Director of Operations, Peter Copplestone handed over the cheque to the café's team in early December. The funds were donated by Lincad staff during 2020, who undertook a series of initiatives aimed at raising money and boosting employee morale during a challenging year.
Peter Copplestone says: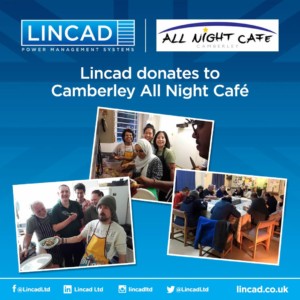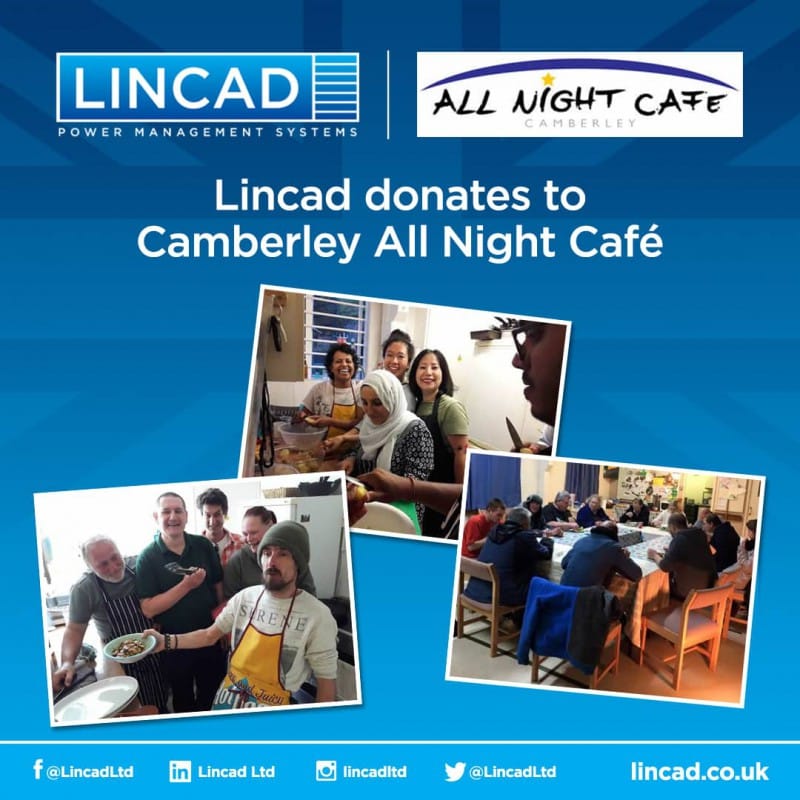 "We have supported The Camberley All Night Café for a number of years now and are delighted to be able to do so again as we approach the end of 2020. As its name suggests, the café works to provide help and support whenever it is needed and we hope that our donation will help the team carry on achieving this very worthy aim in 2021."
The Camberley All Night Café was founded in 2015 to provide home-cooked meals, hot drinks and refreshments, free of charge, to homeless people and ex-service personnel in need of support in and around the Camberley area. Customers can also receive a nearly-new change of clothes if they need them, along with a hot shower and food to take away. The café is run by volunteers and receives no statutory funding.
Lincad has more than 30 years' experience in the design, manufacture and supply of bespoke battery and charging systems to a number of sectors including military, defence and transport. All Lincad's design and manufacturing work takes place at its specialist UK premises in Ash Vale, Surrey.