Lincad to present its bespoke military battery and charger technology at Eurosatory 2022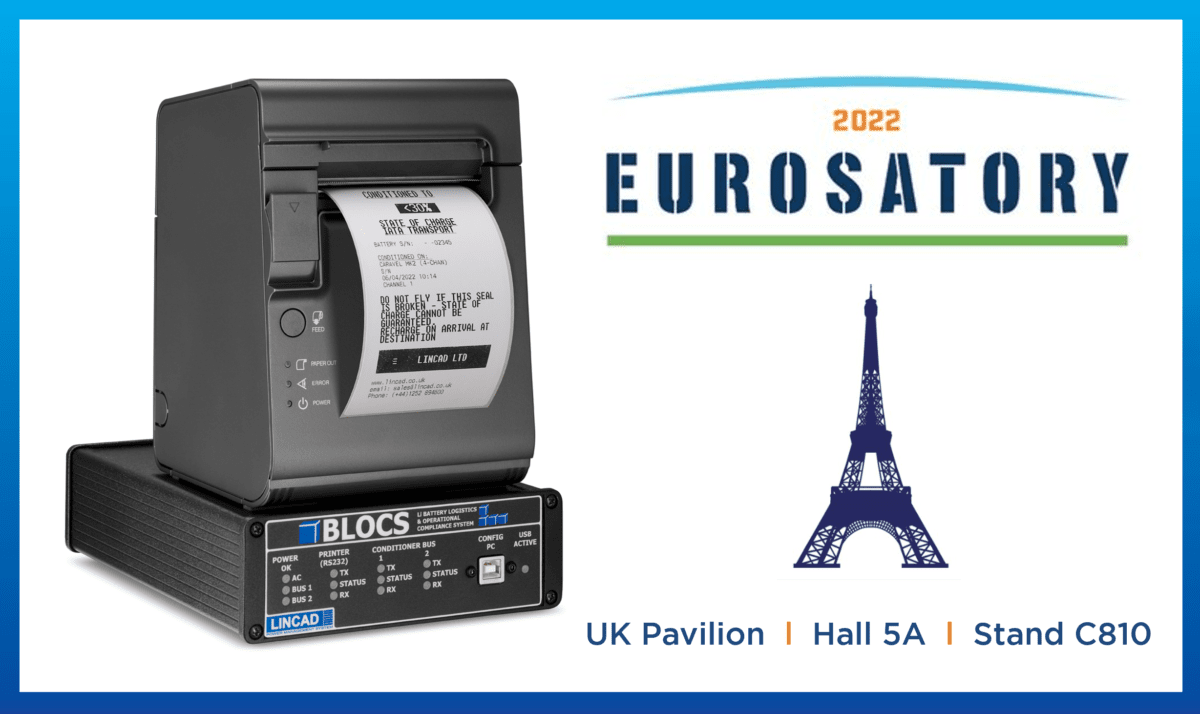 Lincad, UK designer and manufacturer of bespoke battery and charger technology for the global military sector, will showcase the latest developments in its range of products at this year's Eurosatory. The event takes place on 13 to 17 June in Paris and Lincad will be exhibiting for the duration of the event in Hall 5A, Stand C810 within the UK ADS Pavilion.
Lincad will present its recently launched Battery Logistics and Operational Compliance System (BLOCS) – an automated data label printing system for lithium-ion batteries that demonstrates IATA-compliance for air transport, as well as providing labels for batteries being placed into long-term storage. In addition, Lincad will showcase its range of lithium-ion batteries and multi-chemistry chargers and conditioners for easy management of battery fleets.
Janet Rowe, Joint Managing Director at Lincad says: "Eurosatory is a key event in our annual calendar of industry exhibitions and networking opportunities. We are looking forward immensely to showcasing our innovative products and solutions, and to discussing all the latest news and innovations with key opinion leaders from all over the world."
Lincad is a UK-owned company with more than 35 years' experience in the design and manufacture of bespoke batteries and charging systems. It is ISO 9001 accredited, with proven expertise in battery chemistry, systems, hardware and software engineering.
Eurosatory takes place in Paris biennially and is a leading military international event. As well as an exhibition of around 1,800 key companies and organisations, delegates can benefit from conference speakers, demonstrations and networking opportunities based around the main themes, issues and technological challenges within the global defence and security arenas.
More information about Eurosatory 2022 can be found at: https://www.eurosatory.com/?lang=en.