Lincad team announces full exhibition schedule as Spring industry events calendar continues with DPRTE today
Lincad is spreading the word about its range of innovative batteries, chargers and energy storage products at five key industry events during April, May and June 2022. Three events have already taken place, with two more on the agenda between mid-May and mid-June.
First on the list for the UK-based manufacturer was Fully Charged Live in Farnborough International Exhibition and Conference Centre, which ran over the early UK May Bank Holiday weekend. The popular event, hosted by Robert Llewelyn, attracted tens of thousands of people keen to learn more about the future of energy. Lincad's team walked the floor during the three-day event, meeting key industry experts, influencers and opinion formers.
Earlier this week, Lincad's Joint Managing Director, Peter Slade attended the MakeUK National Manufacturing Conference at the QEII Centre in Westminster, London. Here, he attended speeches given by keynote speakers and important political figures, which gave him the opportunity to reconnect with business peers and create new business leads within the manufacturing sector. Break-out sessions included discussions on topics such as supply chains, transitioning to net zero, promoting prosperity and social values within the defence sector.
Lincad continues its busy Spring exhibitions schedule by attending DPRTE – the leading defence procurement and supply chain conference and exhibition – today, which also took place in Farnborough. The Lincad delegates have taken advantage of numerous networking opportunities, as well as defence and military industry news updates, throughout the day.
The fourth event on Lincad's busy Spring schedule will see the team showcasing the company's innovative range of products at Battery Tech Expo (Stand no. B33, Hall 2), happening at Silverstone in Northamptonshire, UK next Thursday 12 May. Lincad works with customers across multiple global sectors, including medical, petrochemical, commercial, industrial and defence, making Battery Tech Expo a key event for the versatile company. Battery Tech Expo is the UK's largest event for the battery industry, with an exhibition, speaker programme and multiple networking opportunities all happening under the same roof.
Finally, rounding off a jam-packed few months for Lincad will be Eurosatory – the leading bi-annual event for the international land and airland defence and security sectors. Eurosatory will take place in Paris, France from 13 to 17 June and Lincad will exhibit its range of products there. These will include its bespoke lithium-ion batteries for specialist defence and military applications, as well as portable, multi-chemistry chargers and conditioners for easy battery management in the field. Lincad will be on Stand no. C810 in Hall 5A at Eurosatory for all five days of the event.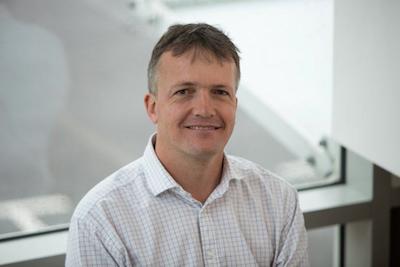 Peter Slade, Joint Managing Director at Lincad says: "We have been really excited by the prospect of such a busy and rewarding couple of months on the European events and exhibitions circuit. While our customer base is primarily within the defence and military sector, we work closely with companies and organisations across many different sectors too. The scope, prestige and diversity of the industry events that we have been attending and will be exhibiting at this Spring is testimony to that. We look forward to connecting with existing and new customers at one or more events over the next few weeks."