Lincad takes part in charity football match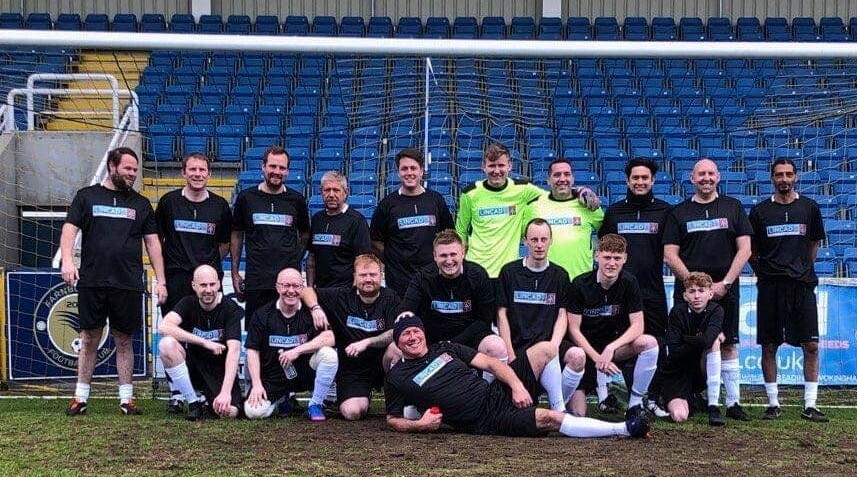 Lincad has given its support to the Aldershot A5 Scooter Club, which took part in a charity football tournament organized by the Farnborough Hurricanes Scooter club recently, Funds raised by the event are to support efforts to pay for medical treatment for local Twins (see the link below).
Lincad sponsored the full kit for Aldershot A5 Scooter Club's football team, including specially designed shirts that carried the Lincad logo. The inspiration for the sponsorship came from Lincad employee, Pete Copplestone, who approached Lincad for help as part of the company's ongoing commitment to supporting local charities and other worthy community initiatives.
Aldershot A5 Scooter Club was one of four teams of scooter enthusiasts to enter the football tournament. They were joined by Devizes Scooter Club, Farnborough Hurricanes Scooter Club and Bracknell Scooter Club, who all swapped their scooters for football boots during the fiercely-contested event. Afterwards, participants enjoyed a fun evening do that was accompanied by
a live band.
Pete Copplestone, Director Of Operations at Lincad, commented: "As a lifelong scooter enthusiast and member of the Aldershot A5 Scooter Club, I was delighted when I heard that Lincad were going to support us in our fundraising football tournament. The company provided us with a smart new set of branded shirts and we all felt proud to run out onto the pitch wearing them. A huge thank you to Lincad and to everyone who has supported this extremely worthy cause."
Lincad designs and manufactures bespoke batteries and charging systems for a range of specialist applications within the defence and security, industrial, medical and commercial sectors. The company has built up more than 30 years of experience and is now internationally renowned for its expertise and ability to leverage the latest technologies to take its portfolio of products and services to new limits.
Funds raised by the event have  been given to the family, however there is still time to give money to this worthy cause. To find out more, including how to donate, please visit the Facebook page https://www.facebook.com/johnstontwins1/