2021 at Lincad
2021 at Lincad
We are taking a look back at 2021 to show you what Lincad have achieved and where we were throughout the year.
New product development – BLOCS
BLOCS is an innovative battery logistics and operational compliance system that allows label printing of battery state of charge. It connects directly to compatible Lincad battery conditioners and chargers and enables batteries to be transported safely around the world with ease, in line with IATA regulations.
Click here to view the full press release.
Exhibitions
Lincad had a busy year at exhibitions compared with 2020. DSEI is always a key event in the calendar and a great opportunity to meet new and existing clients, and we also exhibited at DPRTE and at the Battery Tech Expo. Lincad attended the Future Battery Forum, the Battery Technology Show and the London EV show. We look forward to seeing you at a future event.
New contract awards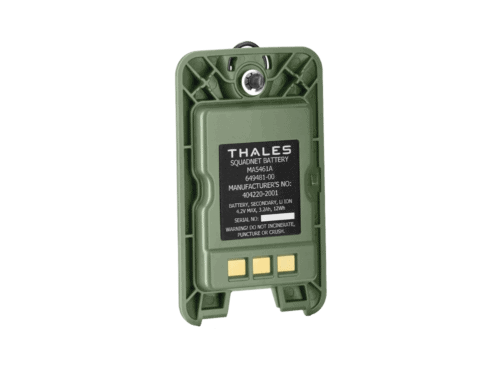 Lincad continues to generate new work with existing and new customers. Of note was a further contract with Thales UK to supply its SquadNet batteries for the company's industry-leading networking soldier radios.The SquadNet battery is a bespoke 3.6V, 3Ah battery that has been specifically designed to power the Thales SquadNet radio that operates on the modern battlefield to provide effective combat communications.
Click here to view the full press release.
Sustainability agenda
Alongside its leading position in bespoke battery technology and development, Lincad takes responsibility for all aspects of sustainability across the business.
Lincad has always been a company with strong environmental credentials.
However, during the pandemic the company decided to take a fresh look at the wider sustainability agenda: how it can work to nurture its employees, value the communities it works with and take responsibility for its impact on the wider environment. We interviewed Peter Copplestone, Lincad's Operations Director, to find out more.
Click here to view the full press release.
Latest accreditations and memberships
Lincad is pleased to be a new member of Make UK Defence. The membership body has a particular focus on supporting SMEs within the defence industry and supply chain. We look forward to growing our working relationship with the Make UK Defence team.
Lincad is also in the process of gaining ISO14001 accreditation. This demonstrates our commitment to leading the way in environmental efficiency and managing compliance obligations, as we continue on our journey to net zero.
————————————————————
A look at what's in store for Lincad in 2022
Lincad are attending a number of exhibitions throughout the year, including DPRTE, Battery Tech Expo and Eurosatory. We look forward to getting back to Eurosatory after the pandemic caused the last to be cancelled, meaning the exhibition has had 4 years off!
We will continue to help businesses manage their fleet of batteries for safe transportation using our innovative BLOCS system.
A swanky new electric vehicle charging point is being installed, adding to our eco credentials.
AND
Hopefully all of our internal renovations will be complete!